My ultimate purpose is to support youin living a good life in Poland.
Whatever difficulties you struggle with I'm here to help you see if or how they are related to your expatriate experience. Whatever the answer is I'm ready to use all my skills and knowledge to accompany you in dealing with the difficulties.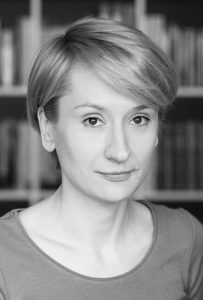 I'm an English-speaking psychologist (MA) and psychotherapist (trained at the Department of Psychiatry at the Jagiellonian University Medical College in Krakow), member of the Polish Psychiatric Association. I'm also educated in cross-cultural relations (MA). I meet you aware of the way culture influences who we are and how we interact with others. Still, your uniqueness as an individual and avoiding cultural generalizations remain my principles.
As a psychotherapist I gained my clinical experience at the day care unit within the Department of Adult Psychiatry of the University Hospital in Krakow and at a day care centre for people who experienced mental health crisis run by the Association for the Development of the Community Psychiatry and Care. My work with adults and youngsters from various backgrounds and facing manifold psychological issues made me comfortable with differences and able to operate between diverse cultures.
I believe diversity forms one of the most precious treasures we've got.
While sometimes demanding more effort of us, close interactions with people of another culture allow us to:
open our minds to new perspectives and ideas;
practise dialog and get to understand and respect the others' points of view;
learn from one another and grow wiser.
These are reasons why it's my true passion to assist you in learning how to make living in a different cultural environment easier for you.